When it comes to choosing a place to live, professional aspirations and career opportunities are serious considerations that factor heavily into that decision for many people. While work is only one aspect of life, job security and professional success contribute to your overall quality of life and sense of self, making it a relevant aspect.
One area where the economic outlook is particularly bright for current and prospective residents is Frisco, TX. New businesses are frequently moving to or starting up branches in Frisco, TX, and the surrounding cities, and economic growth is further aided by the Frisco Economic Development Corporation (FEDC), a nonprofit established in the early 1990s with a mission to improve economic opportunities and quality of life for all Frisco residents.
(If you're looking for a place to meet with friends after work, check out the Best Happy Hours in Frisco.)
Under these circumstances, Frisco, TX, has plenty to offer job seekers in a wide range of industries. If you are building a new home in Frisco or planning a future move to the area, keep your eye on the myriad of current opportunities available at these big companies:
1. Toyota's U.S. Headquarters
Toyota Motor Sales USA, the North American sales, marketing, and distribution subsidiary of the Toyota brand, is headquartered in Plano, TX, which is less than 10 miles from Frisco. Since Toyota USA's move from Torrance, CA, to Plano in 2014, many employees have relocated from both the West and East coasts to the Dallas-Fort Worth metropolitan area and are currently renting homes in suburbs such as Frisco. With Toyota paying employees who relocated double the salary for two years, it's the optimal time to capitalize on the situation and build a home. Career opportunities at the Toyota headquarters in Plano are plentiful across multiple departments. Whether you enjoy working with data and numbers or doing more hands-on innovative work, Toyota offers an environment where your skills can be put to use with a globally recognized brand.
2. Liberty Mutual Insurance Group
A Fortune 100 Company, Liberty Mutual has several offices in Plano and Southlake, TX, both an easy driving distance from Frisco. There are several types of employment options available through Liberty Mutual, including full- and part-time positions, internships, and commission-based work. Whether you have a background in the insurance industry or are looking to break into it, Liberty Mutual is a good company to join upon moving to the Frisco area. You can work as an underwriter, claims specialist, sales representative, human resources professional, or claims adjuster. With the company's established presence in Plano and the surrounding region, Liberty Mutual is always hiring for a variety of positions, making it an attractive employer for Frisco residents.
3. State Farm Insurance Company
Several of the State Farm insurance agents and offices in Frisco, TX, are currently hiring for a variety of positions. If you are interested in office management, marketing, finance, and/or customer service, State Farm can provide professional opportunities to not only work in these areas, but to thrive doing so. The insurance company provides competitive compensation and benefits, including PTO and commission opportunities for many employees. Being a team member at a State Farm office also gives you an in-road to building and developing customer relationships within the Frisco community. While certain positions require a background in sales or marketing, there are entry level positions for newcomers to the industry who are looking for growth potential and opportunities for advancement.
4. Albertsons Companies, Inc.
Albertsons Companies, Inc. currently has dozens of full- and part-time jobs open in Frisco, TX, and the surrounding area for those with an interest in the grocery industry. The diversity of these jobs means you can find a suitable position regardless of your skillset, experience, education, and particular interests. Some of the Albertsons departments you can work in include produce, bakery, fuel, floral, front-end, pharmacy, loss prevention, and management. There are also delivery and warehouse positions available. Albertsons Companies, headquartered in Boise, ID, has a reputation as a people-oriented business, and it is relatively easy to acquire a position within the company and its Texas locations.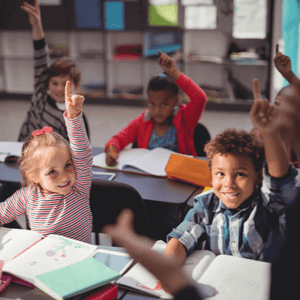 5. Frisco ISD
Although not a nationwide company, the Frisco ISD is one of the largest employers in the region. Encompassing 75 square miles in Collin and Denton counties, including most of the City of Frisco and portions of neighboring Plano, McKinney and Little Elm, the school district enrolls approximately 60,000 students in 10 high schools, 17 middle schools, 42 elementary schools and three special programs schools. Because of its size, the Frisco ISD has ongoing openings for several positions, including bus drivers and monitors; substitute teachers; building custodians; and substitute teacher assistants. Educators, administrators, and coaches can also find fulfilling jobs within the district, which is rated highly on a variety of measures, including equity and academic performance.
6. JP Morgan Chase & Co.
JP Morgan Chase & Co., the largest and arguably most influential bank in the United States, has locations in Frisco and Plano that are often in search of new employees. While most people associate employment at Chase with being a personal banker, there are several other positions within the company for professionals with other skills and interests. For instance, the Chase Wealth Management Advice and Strategy team focuses on developing and executing field-engagement strategies, while recruitment specialists and HR personnel handle internal affairs on behalf of the company. Chase offers competitive pay and attractive benefits, while providing employees the opportunity to maintain a work-life balance so you can find professional fulfillment in Frisco while also enjoying what the area has to offer in your free time.
7. Costco Wholesale
In addition to possessing a pervasive reputation for being a great company to work for, Costco Wholesale in Frisco also has numerous openings for employment. You can find work as a cashier, stocker, pharmacy technician, or baker, to name a few. Other employees assist with customer membership or work in information technology. The Costco company promises opportunities for career growth, an ethical work environment, stability, and employee benefits, which aren't always a given in the retail and grocery industry.
Living and Working in Frisco, TX
With the availability of jobs and career opportunities near Frisco, TX, it might be time to start finding a place to live where you can enjoy the economic prosperity of the region. If you already have employment lined up, you can look into move-in ready homes in one of Cambridge Homes's master communities, centrally located to give you a convenient commute to work. We also give prospective home buyers in Frisco the opportunity to choose a certain style of home and personalize select features to achieve the living situation that suits your present needs and supports your future goals.
Source
"WHY FRISCO." Official city of Frisco website. Accessed online at https://friscoedc.com/why-frisco