When buying a home, there is one invisible attribute that you can not afford to overlook: the home's energy efficiency. Though not as obvious as other visible factors, like size and location, a home's energy efficiency can have a huge impact on your budget, comfort, and peace of mind.
Why Home Energy Efficiency Matters
Your mortgage payment may be the single biggest cost of owning a home, but it is not the only monthly bill to consider. You also have to pay for utilities, such as electricity and gas. According to the U.S. Census Bureau, in 2015 (the most recent year for which data is available) the median cost of utilities for owner-occupied homes in Dallas-Fort Worth was about $300 per month. This includes all sizes and types of homes, including condos and townhomes; obviously detached homes and larger homes average a bit more.
$300 a month works out to $3,600 a year, or $108,000 over the course of a 30-year mortgage. That is without accounting for inflation, which could easily double your utility bills over that time period.
When utility bills can add that much to the overall cost of your home, any way you can decrease that cost by increasing energy efficiency is worth considering.
How Home Energy Efficiency Is Calculated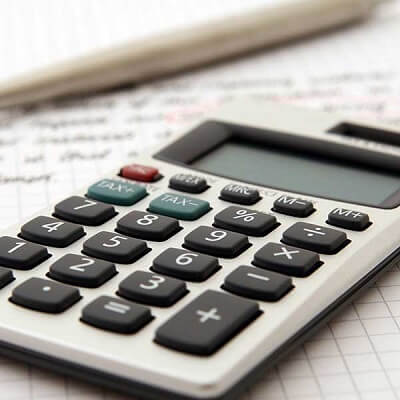 The industry standard way to measure a home's overall energy efficiency is the Home Energy Rating System (HERS) Index.
The HERS Index rates each home based on how much energy it uses. The more energy a home uses, the higher its HERS Index number will be. The less energy it uses, the lower the number will be. Energy-efficient homes use less energy, so the more efficient a home is, the lower its HERS number will be.
Newer homes tend to be more energy-efficient than older homes, thanks to ongoing improvements in technology and building materials. The HERS Index was first created in 2006, and at that time a typical pre-owned home scored 130 on the index. The average new home built in 2006 had a HERS score of 100, meaning it was about 30% more efficient than a pre-owned home. Since 2006, home energy efficiency has continued to improve, to the point where the average HERS-rated new home in 2017 had an index score of 62. That is a full 38% better than homes built just over a decade ago, and more than twice as efficient as an older 130-rated home.
In other words, the differences in energy efficiency between one house and another can be vast, and can easily amount to tens of thousands of dollars in savings (or additional costs) over the lifetime of your home.
Energy Efficiency and Comfort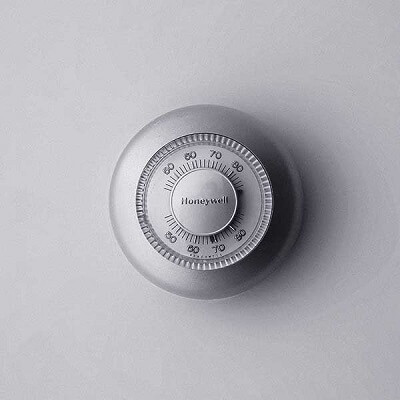 Better energy efficiency does not just save you money; it can also make your home more comfortable to live in — better suited to your lifestyle.
You can still heat and cool a less efficient home; it just requires more energy to do so. However, even though the thermostats may be set to the same temperature, a high-efficiency home will feel more comfortable than a low-efficiency one.
High-efficiency homes are built with better insulation, ensuring that the indoor walls stay cooler in the summer and warmer in the winter. They also use low-E windows, which are specifically designed to reflect infrared energy—keeping it outdoors in the summer, and reflecting it back indoors in the winter.
In addition to having better insulation and windows, modern high-efficiency homes are built to be more airtight, eliminating drafts or leaks that can cause parts of the building to be colder or hotter than others. This can also help "winterize" your home, preparing it to have greater energy efficiency during the colder months.
Environmental Impact of Energy-Efficient Homes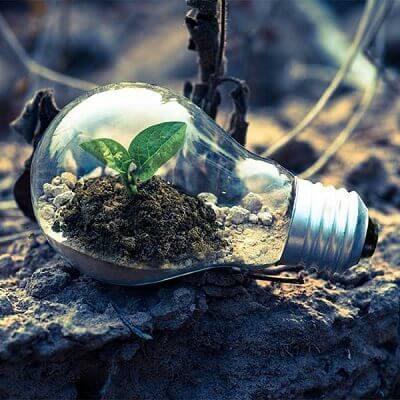 If you are interested in reducing your carbon footprint, or concerned about our overall effect on the environment, then a high-efficiency home is definitely the way to go.
People often focus on improving the fuel efficiency of cars and reducing the amount of emissions from vehicle exhaust. Although that is important, it is actually not as important as improving the efficiency of our homes.
That is because, overall, our homes consume more energy than our cars. Some of that energy comes directly from fossil fuels, such as natural gas or heating oil. The rest comes from electricity, but since only 17% of our electrical energy comes from renewable sources, the majority of that power still comes from burning fossil fuels.
The good news is, this provides a big opportunity to "go green" with your choice of home. Since new high-efficiency homes use less than half as much energy as older less-efficient ones, buying the right home can make a big difference in the size of your energy footprint.
Choosing An Energy-Efficient Home
If you want the most energy-efficient home possible, then you will probably want to look at new construction. HVAC systems, home appliances, and building materials are all constantly improving, so with a new home you can enjoy all latest energy-saving technologies. In comparison, a home that was state-of-the-art 20 or 30 years ago may be only half as efficient as new homes built today.
Also, look for a HERS-rated home. Most homes are still not rated on the HERS Index, and without that rating it is very hard to determine whether a home is energy-efficient or not.
At Cambridge Homes, all of our new homes are guaranteed to be energy-efficient. We mean that literally: each home comes with a Residential Energy Guarantee, as part of the home warranty. The guarantee is based on the home's predicted energy usage, which is determined by the HERS rating.
You can see all of our available high-efficiency homes and floor plans by visiting our communities.
Or click below to view two of our move-in ready communities.