One of the more lucrative and stable investments that cannot be overlooked is the purchase of an investment property.

An investment property is purchasing real estate with the hope of earning more profit. Depending on your financial goals, you can make a short-term or long-term investment. No matter the period, an investment property in the right location will earn you more profits. as another means of income can make life more comfortable to live.
The Benefits Of Buying An Investment Property Are:
Rental Income

Having apartments, duplexes, townhomes and houses for rent can generate passive income for you. Rental properties are in demand because people enjoy the flexibility of living in an area that is more conducive to their current lifestyle, they need to move closer to a job, or they are tourists to the area and need a very temporary place to stay.

Capital Increase

Investment property is a real-time business that brings in more money. An individual who keeps his money in the bank can't benefit from what a property investor enjoys. When you invest your money in buying an investment property, your capital grows, which means that you have the hope of earning more profit.

Property Appreciation

An investment property that is well taken care of and properly maintained will keep on appreciating. When it comes to investing in land properties, you are buying your money-making machines. Land appreciates; the more the area develops or gets popular, the more your land is worth.

Financial Gains

An Investment property will allow you to upgrade your lifestyle, and your bank account. Unlike other investments, there is a relatively low risk when investing in property.

The most benefits will be realized from the best locations. Although people need accommodation, they need accommodation in the right location for them. You can't buy property from an abandoned or run down area and expect instant profits. Fortunately, Cambridge Homes brings you an excellent location, which is full of great opportunities. Cambridge Homes is excited to offer some of our most desired floor plans, with lower prices in the newest community, Park Place.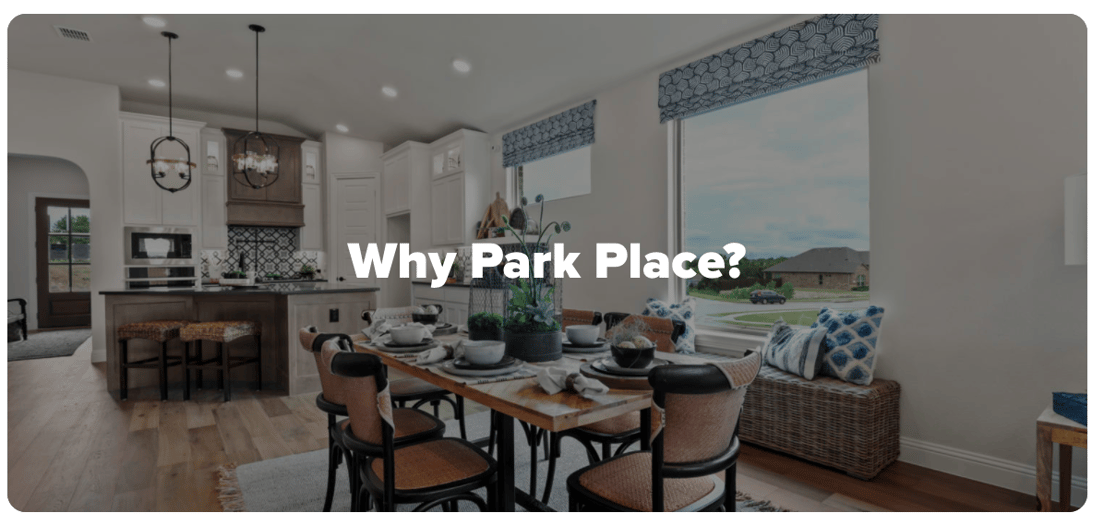 For those who want to be close to the hustle and bustle of the city, but also love their peace and quiet at the same time; Anna, Texas gives you the best of both worlds. Anna is only a short 11 miles outside of McKinney in North Central Collin County. Park Place gives you the easy accessibility of great dining, shopping and entertainment, while enjoying outdoor space and a peaceful environment.
The city of Anna is rapidly growing and will only continue to expand over the next few years. This community offers a safe area, great school district and reasonable homes that have appreciation potential. Although it is a smaller town, there are plenty of local activities, shopping and restaurants, and will certainly make you feel at home as soon as you move in!
Imagine buying your investment property in this highly desirable area. You can enjoy more profit and low risk. The beauty of a Cambridge Homes townhome in Park Place is that it will attract the best renters who will want to continue renewing their leases, and making you money.